The Saif Ali Khan starrer Kaalakaandi is all set to go live in theatres this month. The movie has been making quite some noise in millennials' meme world ever since the trailer came out.
Be it Saif's totally different look & wacky clothes or the movie's black comedy dialogues, Kaalakaandi memes and gifs are a hit amongst the youngsters.
Here, let me take you through some of the best Kaalakaandi memes and gifs from the internet:
1. If you know what I mean?
2. Oh, this one is brewed by us.
3. What's better than free food? Some more free food!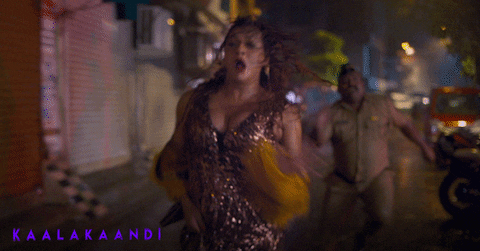 ---
Also, read: Isn't The Real Nawab Saif Ali Khan So Contrary To The Lunatic Character He Plays In Kaalakaandi
---
4. Said every single person on this planet in 2017!
5. "World ain't a wish-granting factory", as they say.
6. We're one witty bunch.
7. The struggle is real!
https://www.instagram.com/p/BcjYHNOle8G/
8. Happy New Year?
Well, the internet is a funny place. Ain't it? Kaalakaandi memes just added to the madness.
---
ED meme credits: Prateek & Sahib from ED Times| Other meme credits: Google images & film handles | Gif credits: Giphy.com
---
You'd also like to read:
As The Meme Generation We Should Really Know All These Meme Facts