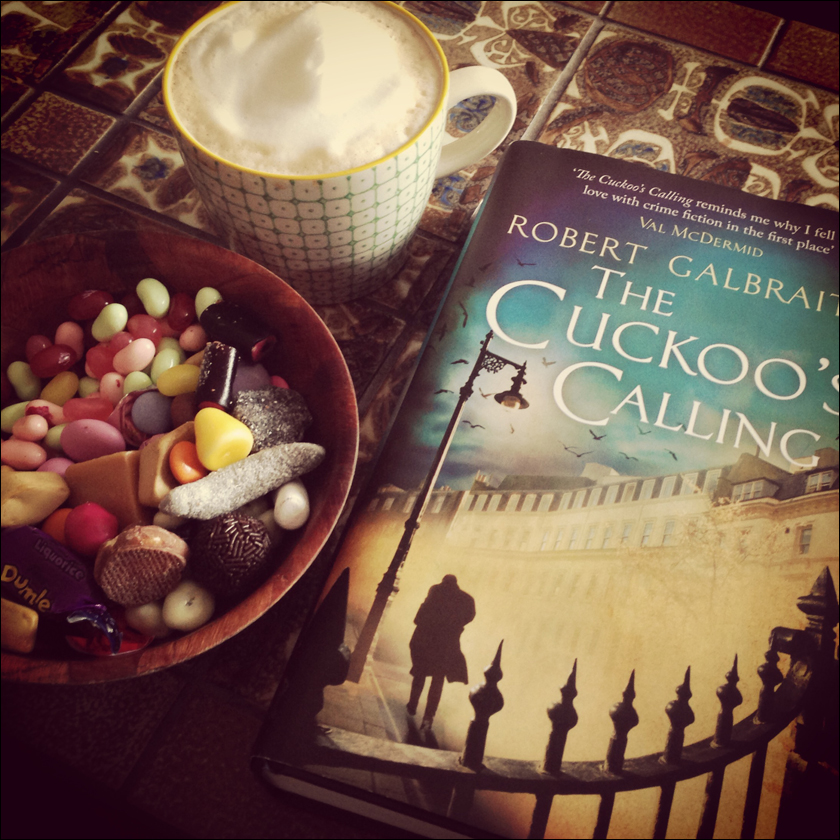 The Cuckoo's Calling is the crime debut novel by Robert Galbraith, released last year in the month of April. Later it was revealed that it was actually written by J. K. Rowling under the pseudonym of Robert Galbraith.  This book is a first in the series featuring private detective Cormoran Strike, marking the start of a fine crime career.
The novel starts at a break neck speed, with the death of a high profile model, a female Adonis, Lula Landry, when she allegedly commits a suicide, as she jumps from a Mayfair balcony, drug fueled.
After 3 months of her death, or should I say, murder; Lula Landry's brother approaches Cormoran Strike to dig into the depths of this case, because he thinks it's a cold blooded murder. Cormoran Strike has been portrayed as a private dick, who is emotionally as well as financially torn apart. He is barely thriving on this single case which he has. With a leg lost in the Afghanistan war, with a mountain of debt and with a narcissist wife; Strike steps his foot down into the gleaming world of billionaire beauties, desperate designers and sycophants. He tactfully investigates all the suspects; the author has done a magnanimous job by making the readers vicariously experience the fear, the air of uneasiness, the despair and the sense of loss, which the judas or the real well wishers of Lula must have experienced in their detailed conversations with Strike.
You may think you know detectives, but you've never met one quite like Strike. You may think you know about the wealthy and famous, but you've never seen them under an investigation like this.
This book has refreshed my love for crime fiction. "The book beguilingly shows that J.K. Rowling can renounce magic and yet be magical"- Sunday Times. This book has turned me into a J.K. Rowling fan, although I am an anti Harry Potter fan. Recently Rowling has also released the second book, The Silkworm (Cormoran Strike #2), again under her pseudonym of Robert Galbraith.
All in one said, this masterpiece echoes, "Hercule Poirot, be watchful…Cormoran Strike is coming!"