Driving is an art but driving while obeying the traffic rules is paying homage to this great art.
Remember the first theory class in your driving school, where the instructors taught you signs and the general road rules? Well, here, we're on the same lines but just putting out there some quirky driving rules which I'm sure most of you haven't heard of!
Here's to a very different driving theory class, mates!
1. Drink and Drive? Oh yeah! Get drunk and drive? Oh no!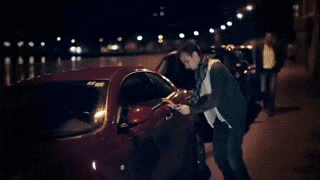 Oh boy, dream traffic rule of every teenager. One can drink beer and drive in Costa Rica provided the blood alcohol level is 0.75%. What if it is more than that? Well, unless you are a celebrity, kid, you are going to jail.
2. Don't Drive Blindfolded in Alabama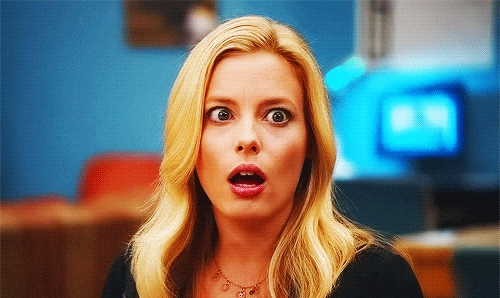 Say whaaaaat? Astonished? Well do not be, we, the Indians, do not need to cover our eyes for breaking traffic rules! But then, hey, east or west India is the best. Okay? Okay.
3. Hey, you, son of a.. – got courage to complete that? Um. No!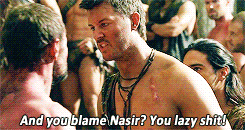 In Rockville, Maryland it's illegal to curse in public or else you would be fined or jailed. The fine could be upto $ 100  or 90 days of chakki peesing and peesing.
When is this rule ever coming to India? Well, for now, let's just wait for achhe din.
4. No female drivers allowed
No brownie points for guessing which country follows this- yes folks you are right! It's Saudi Arabia. Saudi Arabia is the only country which does not allow females behind the wheels but want them behind the black veils. Such equality, oops, not much wow.
Hey, I am a lady and I drive!
5. Wearing a shirt is mandatory while driving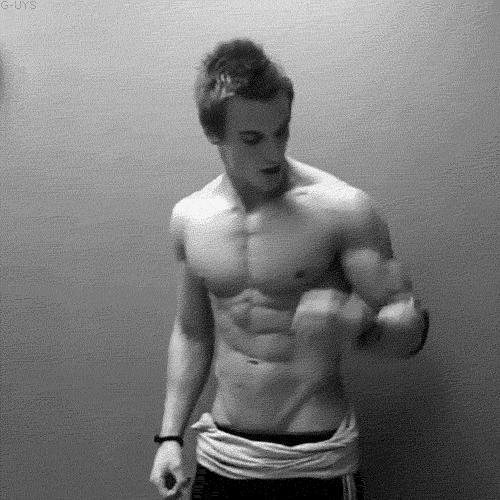 In Thailand it is mandatory for the driver to wear a shirt or else he would be fined upto 100 bahts. Sorry girls, no 8 pack hotties, but hey, shirts ARE none the less very classy!
6. No Ice-cream trucks on the roads
Indianola, Iowa prohibits ice cream trucks from using the roads. But how do they get ice-creams there then? Do the ice-creams fly? Or does it rain ice-creams?
Oh my God, I am waiting for Ice-cream rains, in my citttyyy. (Remember Piggy Chops first song? Anyway focus is the key to success)
7. Hey I just wore those undies, you cannot wipe your car with them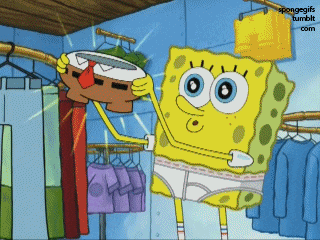 In San Francisco, California, it is against law to wipe the car in a car wash with a used underwear. Excuse me? Who does that anyway? We (Oh, the Indians, of course) also only use our vests for mops at home after wearing them for good 10 years and after playing Holi in them. Indians, we got competition, eh?
8. Stop, don't Jump!
In Glendale, California, it is illegal to jump from a car going over 65 mph. Yes, you read it right. "You could probably jump when the car is running at 60 mph but hey watch out if the car speeds you cannot jump then, son!" This is soon going to be what mothers would tell their children in place of "do not take your hand out of the window, be careful, son!"
9. Spit from car? No! Spit from bus? No! Spit from truck? Oh yeah!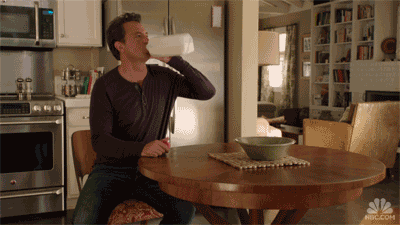 It is illegal to spit from a car or a bus in Marietta, Georgia. It is however acceptable to spit from a truck. In my very short span of life I have heard of gender discrimination, racism, classism but discrimination based on spitting from vehicles? Um no. That's a first!
10. Keep driving till the pedestrians allow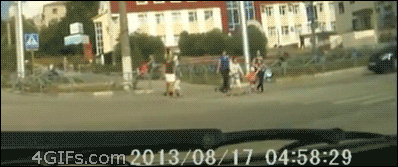 It is okay to drive on the sidewalk in Oregon, till the driver yields to the pedestrians. Woah, that should definitely be made a traffic rule in India! What say Bhai and VP Reliance? Aapke bhi acche din aa jayenge phir! ;)
Also, just to add to a little more bizarreness, Russia started a 'Safe Selfie' campaign to make its drivers aware of not clicking selfies while driving.
Now I know why they say that being a Narc is unsafe! Thank you Russia!
This post was not intended to question any country's traffic laws/rules. It was just to make our readers aware that "eccentricity is the new sexy."
"World is a crazy place, if you are not crazy enough, then just go to Mars!" – Author of the above article.
Gif credits- giphy.com
Images credits- Google images