By Pratishtha Sharma
How often you have been in the middle of a faith stand, when suddenly it seemed like your faith just quit working? How many times have you found yourself saying "THERE IS NO WAY OUT?"… Everything presses in around you — & the future looks dark.
A recent breakup, occupational stress, performance expectations or financial instability…
What if just inculcating one thing could help you out get more from life?
MORE happiness…BETTER health…DEEPER relationships… an INCREASED productivity…
AN ATTITUDE OF GRATITUDE!!
 "If you are miserable about all the things you want, but haven't got…Think about all the things you don't desire and haven't got!"
Sounds too philosophical? Easier said than done? Reads like Blah blah blah…Right??
After all, nagging and complaining about all the wrong does make us bit relieved, so who would care to look for something to be appreciated in times like these. We would blame the destiny, GOD and then gradually learn to accept it.  I used to do the same until something compelled me to change my outlook and yeah it did wonders! So, If I can contribute in any way to make your life a bit better…I am game for it.
Start to think of the worst times in your life, your sorrows, your losses, your sadness—and then remember that here you are, able to remember them, that you made it through the worst times of your life, you got through the trauma, you got through the trial, you endured the temptation, you survived the bad relationship, you're making your way out of the dark. Remember the bad things, and then look to see where you are now.
We sit at our demanding jobs, dreaming of being on a holiday. "I'll only be happy when I'm there, on the beach. Only then can I relax and do the things I want to do… We look at our bodies and the way they wobble and go grey and how bits don't work. "When I lose that weight I'll be perfect, only then can I love myself fully." We look at our crush and say. "I will be happy only when I am with him…"
LATER, LATER AND LATER…ALWAYS SOMETHING, SOMEONE, SOMEWHERE ELSE!
Don't do it. Happiness, satisfaction, peace, true love is only found right now, right here, within you. You don't need to look any further. Don't ignore the beauty of what you do have, right now; of whom you are right now; of the fact that you are alive, right now, able to make any choice you wish, able to do anything you want, right now. Find satisfaction right now and everything is given the space to change, to grow.
Another time, when it seems yet another day piled with deadlines; with no time left to do you want… Look around and acknowledge the small things you appreciate! You can be grateful for the air you breathe, the fact that the sun is shining, for the colour green or the friend that made you your favourite food for dinner. You can be grateful for being able to see, to hear or to dance. You can be grateful for your ability to love.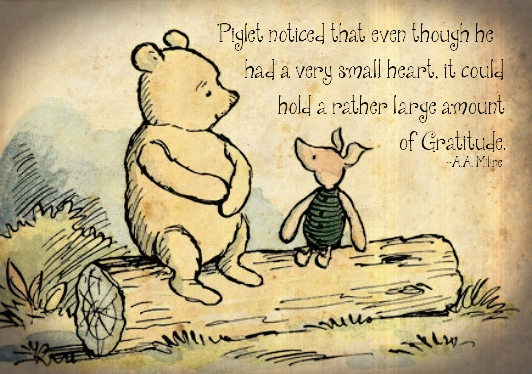 We should never forget we're surrounded with blessings. We just have to open our eyes and acknowledge them.
Start the very next moment! Take out a pen and paper, give yourself 15 minutes, and just start writing. Your loving pet jumping into your lap in the middle of the night and snuggling in really close, just wanting to be near you. Knowing that someone cares enough to support your efforts, reminding you all the time that you are important to them and what you do is meaningful. Finding the beauty in nature when looking at the intensity of a flower that is freshly bloomed, a sky whose sunset over the water reflects the hues of colour that make you go ah! To hug someone you love and feel their hug back even if they are more than a thousand miles away. . Waking up into a new day and finding your life is still there. Being surprised by finding newness in every minute you are alive… Discovering a new idea, a new feeling, a new song… Being able to see, hear, taste, touch, feel, and think… Being able to remember the good memories… Moments so intense that your soul is enlivened by them.
There are many everyday heroes and heroines in difficult times. Often, we don't notice them, yet, if we reflect, we also know they are there. AND, we owe a LOT to them
So, don't miss a chance to express how thankful you are…
I assure you would feel much more relaxed and positive the way I did.
"You simply will not be the same person two months from now after consciously giving thanks each day for the abundance that exists in your life. And you will have set in motion an ancient spiritual law: the more you have and are grateful for, the more will be given you." — Sarah Ban Breathnach
Simply glossing over my gratitude journal sometimes makes me feel deeply blessed and empowered.
So… what are YOU deeply grateful for today?
Which special gift is waiting to be lovingly and deeply appreciated by you RIGHT NOW!
And when you find it… notice the Miracles!