For the longest time in the sports' history we Indians have just talked about Cricket and Cricket and Cricket. Despite hockey being India's national sport and sports like Kabaddi having Indian origins, it was only cricket that managed to get us victories. And hence, got all the attention,  fame and praise.
But times are changing. India clinching the third consecutive Kabaddi World Cup title is a proof we need to look past cricket. We put cricket that up the ladder because of the results it was getting us, its about time that we give other sports the respect that they deserve.
Our Kabaddi team made us proud and what did we do in return? According to various daily national newspaper reports, not even a single person was seen receiving the phenomenal players at their respective airports. They were given only a mere amount as award and no promise of proper facilities in future.
These are the players who got us the third consecutive world cup despite the lack of facilities and sponsorships for the sport and in return we can't even provide them with a secure future in their own field?
Also, this is not something new. There have been multiple instances of ignorance with regards to players from different sports just because of the mere fact that they don't play cricket.
Step-motherly treatment to our national game – Hockey
A lot of people still don't know that it is hockey (and not cricket) which is our national sport.
From winning several Olympic gold medals to struggling to just qualify for the Games, Indian hockey team has gone through it all. During the 80s and 90s when cricket was becoming the most popular and preferred sport across the country, hockey was fast losing ground.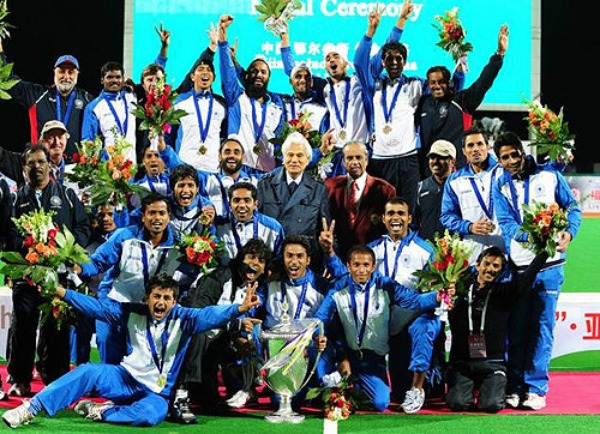 The introduction of astro-turf as the mandatory playing surface totally turned things around for Indian hockey players who were used to playing on grass. Players made all out efforts to revive the lost glory but in vain. With lack of facilities, infrastructure and funds it was difficult to produce international level players.
In 2013, just before an important hockey event, the entire national hockey team was made to sleep in a stadium's dormitory. In 2011, India won the Asian Champions Trophy by defeating arch-rivals Pakistan 4-2 by shoot out in the summit clash. Hockey India announced a paltry cash reward of just Rs 25,000 for the Asian champions Indian team. At several other occasions too, the team has had to face step-motherly treatment.
Para-athletics were provided partially furnished apartments, non-functional toilets
Not just the lack of funds but also the cruel, unjust and inhuman treatment meted out to players in non-cricketing sports is highly demoralising. Last year, over 600 disabled athletes from across India, who were in Ghaziabad for the 15th National Para-Athletic Championship, were crammed into a couple of partially constructed buildings.
Forget about the buildings being disabled-friendly, they were unfurnished, lacked basic toilet and drinking water facilities, forcing both male and female athletes to sleep on the floor and bathe and defecate in the open.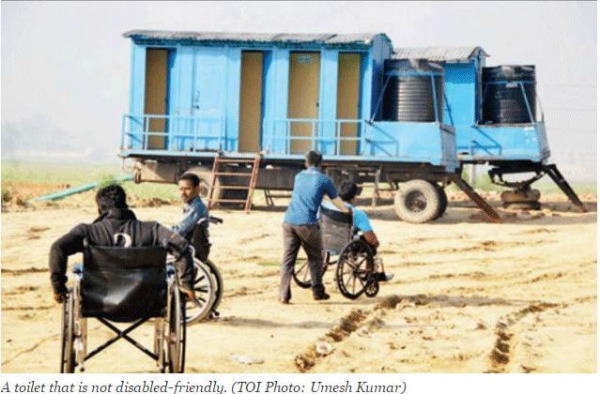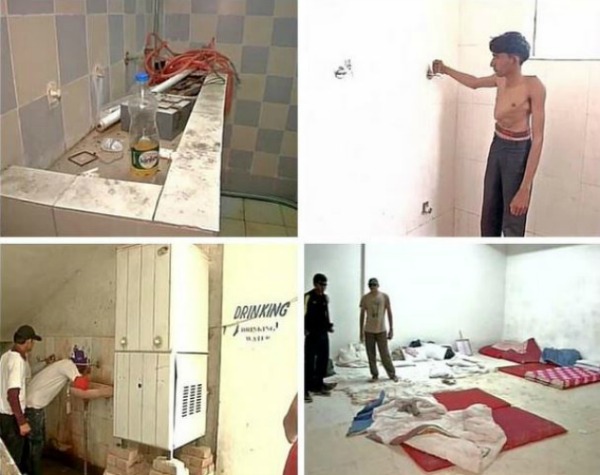 After clinching the World Cup, Indian Women Kabaddi team returned home in auto-rickshaws
As cricket continues to maintain an iron grip on India's sporting landscape-getting all the sponsorship deals, handsome cash rewards and the IPL players getting more fame than an Olympics medalist, the Kabaddi men and women are hardly acknowledged for the medals that they bring for the country.
India's women Kabaddi team, which won the World Cup in 2011, had to return home in auto-rickshaws from the airport. Unlike how cricketers are treated when they return winning an overseas match or for that matter the World Cup, there were no flower garlands, no red carpet, no trumpets, no crowd, nothing to greet these victorious athletes.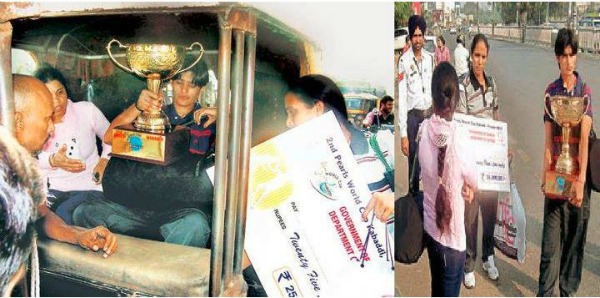 In other sports like Ice Hockey the team had to literally beg for funds on social networks and in some others the players had to sell their medals to sustain their families. Which brings us to the question when is it that we finally look past cricket?

If we expect our players to get gold in Olympics and make India proud at international arena, is it not government as well as our job to bring normalisation into sports so that sports like Kabaddi get the respect that they deserve?
The day there are equal number of kids wanting to be Ajay Thakur and Sachin Tendulkar when they grow up is the day when we win this long fought battle!
---
You'd also like to read: Sports Leagues In India Beyond Cricket