With Ryan Graves stepping down from the post of CEO of Uber, we are here to present a little trivia about the billion-dollar venture.
Well, cab rides are nowadays synonymous with the word Uber! Sometime or the other, we have all taken up a cab booking service and Uber has been our first choice.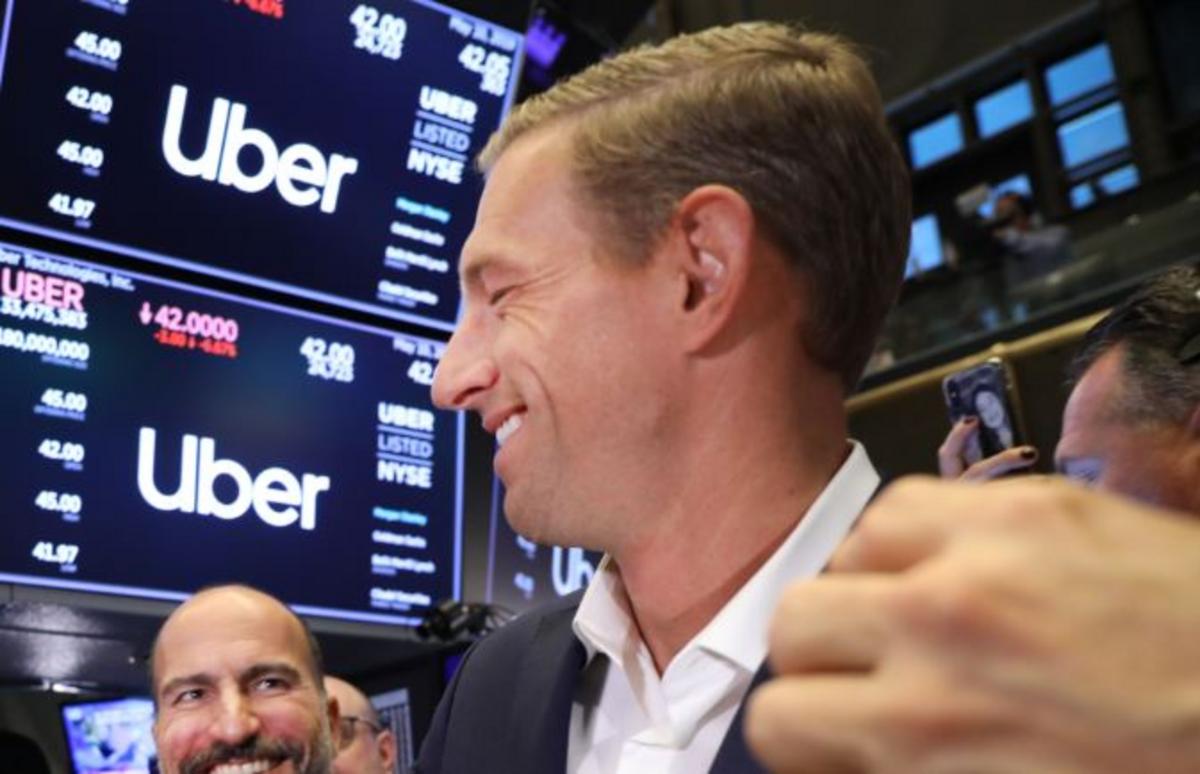 The idea of Uber was cultivated back in 2008 at Paris when two friends Travis Kalanick and Garrett Camp met at the LeWeb and discussed the potential of a doorstep cab booking service. Both the friends were pretty much convinced about the essentiality of booking a ride in minutes at the convenience of your own phone and were ready to turn it into a reality.
However, the start-up came into action only after 2 years in 2010.
No sooner than when Travis Kalanick was looking to expand his venture forth, he came up with a rather unconventional way to build up his team. Instead of going the ordinary way of posting job hirings on sites like LinkedIn, Monster, Indeed etc., he decided to be experimental with his approach and used Twitter as a medium to make his first hire.
While Travis certainly didn't think much about his nonconformist way of job posting, it evidently turned out to be a billion dollar tweet in the history of Twitter.
Who took the chance?
Who knew that history is being written down in the most casual way when Ryan Graves replied to Kalanick's tweet, asking to get in touch.
Looking 4 entrepreneurial product mgr/biz-dev killer 4 a location based service.. pre-launch, BIG equity, big peeps involved–ANY TIPS??

— travis kalanick (@travisk) January 6, 2010
Having worked as a leader in management training program in information technology, Graves seemed to be the perfect fit as the first employee at Uber and was immediately hired after a short meeting with the founder.
On 1st March 2010, Ryan officially started with his journey at Uber and seemed to be quite elated about it.       
First day with UberCab. Let the learning excitement and ramen profitability begin. #startuplife

— =ryan graves= (@ryangraves) March 1, 2010
With the above-mentioned tweet, Ryan announced his first day with Uber and shared his billion-dollar start-up journey. Rest on, everything has been history the world has witnessed so far.
Talking about Graves' working style, Kalanick's wrote in his blog,
"From the day he got going, we spent about 15-20 hours a week working together going over product, driver on-boarding, pricing model, the whole nine. He learned the startup game fast and worked his a– off to build the Uber team and make the San Francisco launch and subsequent growth a huge success."
It was evident from this blog post that the duo was getting along well enough and were heading towards an exponential rise in Uber's growth.
---
---
Ryan Graves was initially appointed as Uber's General Manager and a cardinal figure in the early stages of the company, but happened to become the CEO of Uber in August 2010.
However, in December 2010, Kalanick took over again as CEO, while Graves assumed the role of COO and board member.
So Far So Good…
As suddenly as the idea of Uber was originated on a rainy day, equally sudden was its rise.
Apart from the huge inflow of funds and finance generated by Uber in a very short span of time, its huge popularity had earned it a spot in the international dictionary as well.
The company's success has led to a new verb entering the dictionary – uberize – meaning "to change the market for a service by introducing a different way of buying or using it, especially using mobile technology".
With the availability of a large number of vehicles and manpower, Uber's network spread around 76 countries with offices in more than 450 cities.
Not only this, the company that started casually as a mutual understanding of a need based service between two friends carries a value of 75 billion dollars in the international market, consequently making all of its initial employees billionaires in share.
Apparently, Ryan Graves' contribution to Uber has been remarkable and he plays a key role in the rise of the company's business. It was noted that the little conversation between Travis Kalanick and Ryan Graves over Twitter has been the "awesomest job posting" and the "most valuable hire" ever done on Twitter so far.
Travis and Ryan are said to be the 'alter ego' of each other with contrasting personalities. While Travis was known to be the "aggressive one", Ryan was said to be "the nicest person". The balanced out pair made sure to convert their business model into a huge success.
The kind of ease and simplicity that came along with Uber in terms of hiring Ryan Graves hints about the potential held by social media in today's time. From working for free towards a cause he liked, to acquiring a net worth of 1.5 billion dollars, Graves' journey seems to be the perfect blend of hard work and smart approach.
I believe that the "most valuable tweet" on Twitter was more of an opportunity than luck and evidently Ryan Graves turned out to be the 'best opportunist' out there so far!
---
Image Credits: Google Images
Sources: Business Insider, Investopedia, Uber Newsroom
Find the Blogger: @ZehraYameena
---
Other Recommendations : 
Why Do Ola/Uber Drivers Cancel Rides Last Moment: Here's How They Feel
---