A—AAM AADMI
"Do not underestimate the power of the common man".  This is not just another dialogue from a Hindi movie! This was proved and witnessed in Delhi (or the whole country for that matter). The Aam Aadmi in 2013 proved its worth. "Aam aadmi sota hua sher hai…ungli mat kar, jag gya toh cheer fad dega" rightly asserts Salman Khan in his recent movie. Whoa!
B—BOX-OFFICE
Well, Bollywood in India is every year a newsmaker. This year Bollywood produced four movies that turned out be in the list of top 10 highest-grossing films ever on the worldwide platform—Dhoom 3 (rank 3) (76 million USD and counting), Chennai Express (rank 2) (60 million USD), Yeh Jawaani Hai Deewani (rank 5) (46 million USD), Krrish 3 (hindi version) (rank 6) (46 million USD).
C—CNG PRICES
CNG prices hit an all time high this year, soaring up four times—from 38.35 Rs/Kg (revised on July 7, 2012) to 50.1 Rs/Kg (revised on December 27, 2013). The revisions in CNG rates were:
January 04, 2013      : 39.9 Rs/Kg
June 25, 2013            : 41.9 Rs/Kg
September 05, 2013 : 45.6 Rs/Kg
December 27, 2013   : 50.1 Rs/Kg
*Data based on Delhi Rates                                    
D—DEPRECIATION OF THE RUPEE 
On August 28, 2013, The Indian Rupee's free fall against the Dollar touched an all-time low of 68 Rs/$. Dollar gaining strength against other currencies, oil prices, increasing demand for the Dollar in India were cited as different reasons. But this freefall was something hard-to-forget.
E—E-COMMUNICATION
E-Communication was the buzz word this year—With Narendra Modi and AAP using the electronic media extensively for their election campaign. Twitter, Facebook and video conferences were all over the political and social arena. Not only choosing reality show winners, Delhities got a chance to form their government by SMSing!
F—FOOD SECURITY ACT
Despite the depreciation of rupee, the government rolled out ambitious socio- economic programmes and policies. Among them, came the landmark Food Security Act. However, the challenges still stand before the Indian government and the execution of the act will surely be much awaited in 2014. All eyes!
G—GRAD 4!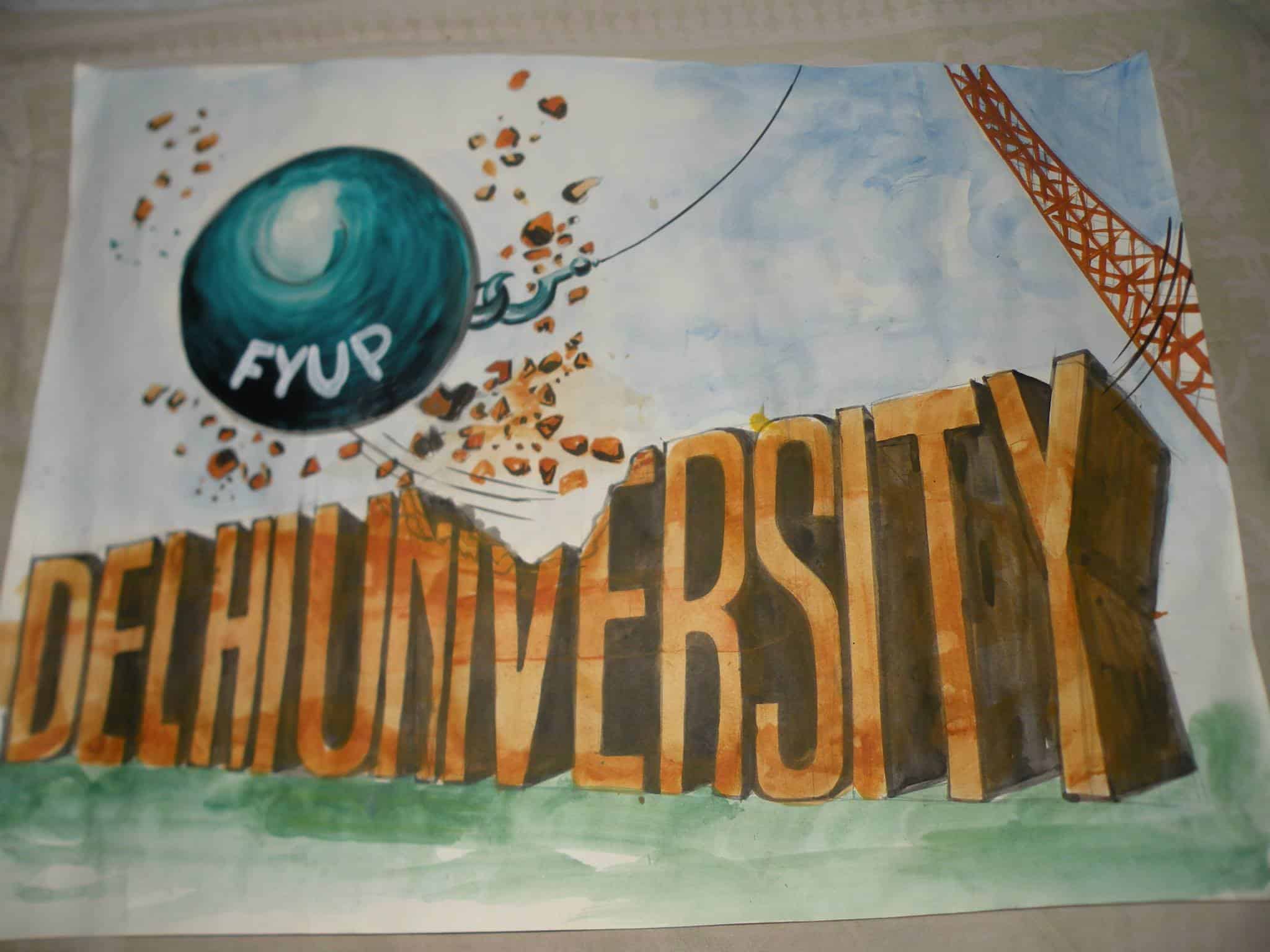 Thanks to the Delhi University FYUP (Four Year Undergraduate Program), multiple degree options have been entailed to a shift from the 10+2+3 scheme to a four-year graduation with multiple exit points. The program was approved on May 9, 2013 and introduced from July onwards. The SC/ST and PWD admissions have been decentralized too. The FYUP, however, continues to face protests even in 2014.
H—HOMOSEXUALITY
Section 377 of the Indian Penal Code makes sex with persons of same gender punishable by law. On 2 July 2009, in Naz Foundation v. Govt. of NCT of Delhi, the Delhi High Court held that provision to be unconstitutional with respect to sex between consenting adults, but the Supreme Court of India overturned that ruling on 11 December 2013, stating that the Court was instead deferring to Indian legislators to provide the sought-after clarity. Many big and small cities in India saw strong protests and we really wish this struggle ends up soon!
I— INTERNATIONAL COMPETITION CONFERENCE
BRICS (Brazil, Russia, India, China, South Africa) International Competition Conference (ICC) third conference was organised in New Delhi on 20-22nd November 2013 with the objective to discuss various issues and challenge's in competition enforcement in BRICS countries and take the agenda of cooperation among the BRICS competition authorities forward from the earlier two conferences.
J—JUSTICE GANGULY
A three-member panel that probed the charge of sexual harassment of a young lawyer by a Supreme Court judge has given its report, identifying the judge as AK Ganguly, court sources said on November 29, 2013. Responding to reporters' questions on the possibility of his resignation from the post of chairman of the West Bengal human rights panel, Justice Ganguly only said, "No comments." Well, Ours too—-No Comments!
K—KEJRIWAL
He took the country and her politics by storm this year! He can be truly titled "Year of The Indian" as by TOI. The seventh chief minister of Delhi is smashing in! AAP generously proved to be "the fastest growing startup formed by an IITian". Who knew that a merely one-year-old party would end up the years old duopoly in the Indian government. But it sure did and let's see what rolls in with 2014! Fingers crossed!
L—LOKPAL BILL
The long awaited Lokpal Bill, which was in caught in impass for last 45 years, was finally passed in the Parliament in 2013. The circumstances in which it has been passed are however being questioned. And it's not being 'Jan Lokpal' also poses a big question mark!
M – MARS ORBIT MISSION
November 4, 2013 was a day of victory for Indian space scientists as well as for the entire nation, when the country's MOM was launched successfully. The Rs 450-crore project would provide the scientific community better opportunities in planetary research. Apart from it, ISRO also launched oceanographic satellite SARAL, a joint Indo-French Satellite programme, advanced weather satellite INSAT-3D, advanced multi-band communication satellite, GSAT-7.
N—NaMo
In three opinion polls conducted by news agencies and magazines, Narendra Modi was declared the preferred choice for the post as Prime Minister in the forthcoming parliamentary elections.  In September 2013, Nielsen and The Economic Times published results of a poll of 100 Indian corporate leaders – 74 of them wanted Modi to be the next prime-minister, compared to 7 whose preference was Rahul Gandhi.  LS elections 2014 much awaited!
O—ONIONS
Onion made more eyes shed tears in 2013. Noone would have imagined onion prices sky rocketing to 100 Rs/Kg. Decline in supply from suburbs, hoarding of vegetables, hike in petrol and diesel prices, rotting due to monsoon were some reasons cited for the upshot. The Congress-led UPA government proved ineffective on all fronts as it was really busy addressing scams involving its Ministers.
P—PHAILIN
Very Severe Cyclonic Storm Phailin was the second-strongest tropical cyclone ever to make landfall in India, behind only the 1999 Odisha cyclone. It caused at damage of 696 million USD and claimed 45 lives. By taking initiatives to prevent the loss of lives from the tropical cyclone, India has set an example for entire world in the field of Disaster Management.
Q—QUICK REDRESSAL
The so called Trials in fast-track courts meant for quick redressal are running at a snail's pace compared to last year. Six fast-track courts in Delhi, designated for speedy disposal of sexual offences cases, have disposed of only around 400 cases till the end of November.
At least 1,090 sexual offence cases are still pending. Interestingly, regular courts last year decided over 500 such cases compared to fast-track courts, according to statistics from Delhi courts. Quick Redressal still remains a big question!
R—RAPE "CAPITALISM"
A whopping 1,121 rape cases were registered in the capital city of Delhi in the first eight months of 2013, the highest in the last 13 years. The figure stood at 469 in 2009. In 2008, the figure was 466, while in 2007, 2006, 2005, 2004, 2003, 2002, 2001 the figures were 598, 623, 658, 551, 490, 403 and 381 respectively. The Delhi Police claimed that among all the cases of crime against women registered by Delhi police, more than 80 per cent of the perpetrators are arrested within the first week. Claim—right or wrong…:/
S—SACHIIIIIN SACHIIIIIN :'(
This chant is what every Indian and every true cricket fan all over the world will miss in the cricket playgrounds. The God of Cricket, The Master Blaster, The Legend, The Iconic Cricketer—OUR Sachin has left the stadiums and our eyes empty. He has given us a lot and it can never be forgotten. He can never retire from our hearts. At last, He becomes the first sportsperson and the youngest recipient of the highest civilian award of the country. He has also taken over as UNICEF first brand ambassador for South Asia to support the organisation's work in promoting hygiene and sanitation in the region on November 28, 2013.
T—TELEGRAM
State-run telecom firm BSNL , which closed telegram service on July 15  following a huge shortfall in revenue, suffered a loss of Rs 132.79 crore in 2012-13 for the service. The company earned a revenue of Rs 9.89 crore as against an expenditure of Rs 142.68 crore in 2012-13. Outpaced in the era of SMSs and emails, telegram, the bearer of urgent good and bad news, has run its course, leaving many in pain.
U—UTTARAKHAND TRAGEDY
In June 2013, the northern state of Uttarakhand, India experienced devastating floods. More than 5,000 people went missing and are presumed dead. This was the worst natural disaster to affect India since the 2004 tsunami. The economic, ecological, human, wildlife and other losses of this disaster are irreparable. SAD!
V—VIRAL DENGUE
Dengue proved to be another "disaster" which struck over 55,000 people and claimed 152 deaths in India in 2013. In May, a tea of Indian scientists announced that they had finally achieved a breakthrough in developing a vaccine for the dreaded dengue virus. Unlike vaccines made from weak viruses, our vaccine is completely non-infectious.
W—WARSAW CONFERENCE ON CLIMATE CHANGE
The United Nations Climate Change Conference, COP19 or CMP9 was held in Warsaw, Poland from 11 to 23 November 2013, stretching on by one day more than scheduled. UNFCC wants developed countries to give (secret james bond) technology to developing countries – so they can combat climate change. But America is now reluctant. Instead of giving technology- USA wants to just promote investment in third world. In that respect, Indian wanted that Green Climate fund (GCF) should give special funding to transfer IPR protected technology from rich to developing countries. Because without cash and technology transfer, developing countries cannot carry out Nationally Appropriate Mitigation Actions NAMAs.
X—(e)XTERNAL AFFAIRS
India has improved its relations with various countries on globe. Multilateral organizations like ASEAN, BRICS, SAARC etc. has recognized the global ideas of India and consider its policies. On global platforms like UN, WTO and others, India gave voice to least developed and developing countries' concerns. President, Vice-President and Prime Minister of India visited many countries like USA, Russia, China, Indonesia and others to strengthen the relationship with those countries.
Y—YOUTH REVOLUTION
More than half of India's population constitutes of youth.   What happened in India in 2013 has no better word to be described than "Youth Revolution"! The Delhi gang rape case and the "damage political duopoly" are evident enough. The youth proved what it's worth of.
Z—ZOOM ZOOM METRO!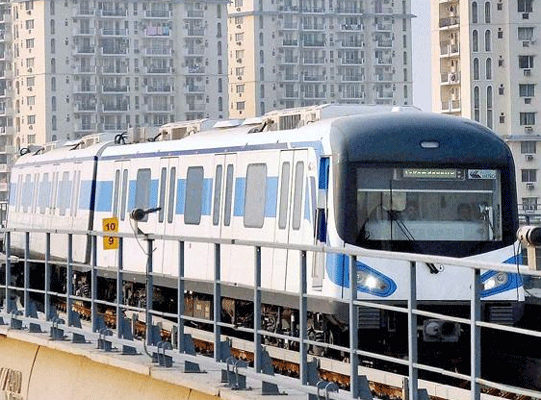 Delhi Metro is the world's thirteenth largest metro system in terms of length. The recently opened Rapid MetroRail Gurgaon, whilst linked to it by the Yellow Line is a separate metro system, although tickets from the Delhi Metro can be used in its' network. The Delhi Metro is surely zooming in all the way with many new lines being laid down in east Delhi and slated to be complete soon. Happy ride!