By Shruti Sharma
Your hair looks pretty in the bathroom mirror? Take a selfie. Met your favourite author at the JLF? Never mind asking him questions, just take a selfie. Out with friends for lunch? The food just doesn't taste good until it's been captured by fancy phone cameras along with half your face thrust beside the plate. We shudder to think of those 'prehistoric' times when smartphones didn't chronicle our daily timetables and sorrows for the entire world to see.
But is it just chronicling or something more?
The good 'ol days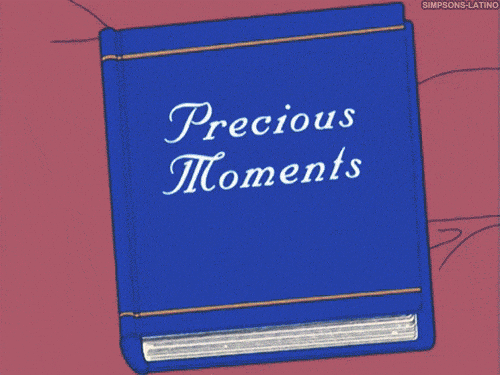 Everyone likes to create memories. And save tiny bits of them somewhere for later so they can teleport you to familiar spaces, and traces of familiar faces. I love flipping through handmade greeting cards and old photo albums with baby photos of you in cringeworthy hairstyles (yes, the one with oiled hair and a fountain in the middle of your head), with your parents donning the most shiny outrageous clothes and tacky sunglasses, totally in sync with the fashion trends of that time.
And before that, there were letters and diaries, the pace of the handwriting, the curve of the alphabets, the ancient references almost helping you to reconstruct the exact room the letter was written in, bit by bit. You suddenly stumble upon these otherwise forgotten bits of information while rummaging through cupboards, only to be suddenly pulled into a wave of nostalgia that overcomes you.
And then something called technology happened. No, this is not the standard piece about old people whining about how technology has ruined everything, and the old world charm of a slow moving world is now all gone. Or maybe it partly is.
The selfie-conscious generation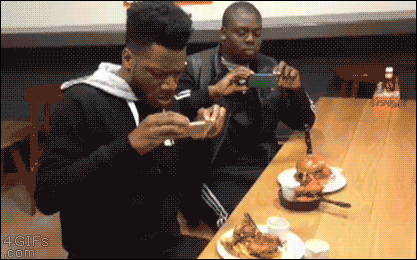 One commonly forwarded justification I often get is that selfies are simply convenient. That is something I totally agree with. And thus, they are clearly here to stay. Not because they are so efficient at storing cherishable moments but simply because they so unconsciously feed into the entire narcissistic self-promoting glorifying tendencies of young adults.
Pout. Click. Filter. And lo! A carefully altered image for public consumption and validation is uploaded.
But believe me, they're not about the context and backstory of the photo, the taste of the dahi bhalla you had in Lajpat Nagar, the jokes you cracked in your school trip to Dharamshala but the superficial image itself.
The idea of a virtual image is not completed until it is shoved down other people's throats.
They are minutely tailored, the angles, lighting and pout carefully adjusted to produce a dream, a template that one would try to emulate. And thus, they're all the same. The photo has become more an instrument of self-advertisement (of one's fantasised identity) rather than a page in a daily diary, with an attempt to record, preserve and look back.
But, chill. I'm not asking you to stop taking selfies and uploading them. It's a lot of fun, super convenient and de-stressing for some. But for recording memories, try these out, rather than simply turning to a parallel virtual universe.
1. Click! Print! Frame!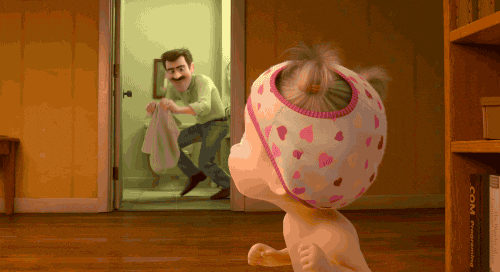 Or the best- buy a Polaroid! The heavy photo album, with its crisp pages and glossy photos, has a heft and permanence to it that makes you want to cry.
Look at a childhood photo, and you can almost hear your mom shouting "Beta, swaatarr pehno, thand lag jayegi!" in the background, and your dad asking you to stand straight for a moment. The family sits down together, pushing and pulling the album in different directions, your parents pointing out door-ke-rishtedaar which we don't give a shit about, and coming up with different reasonings for the sly smile on your brother's face which seems like a constant in all photos.
With internet pictures, unregulated overexposure, the heightened visibility of all types of virtual photos to every single person on your friend list makes the memorability associated with it come down drastically, since that moment has regularly been popping up at you from the computer screen every now and then, being reduced to the number of likes it received to gain validation, and the memory associated with it becomes secondary. The picture remains for the sake of the picture itself, but not what it was taken for.
2. Pen (or pencil) down your thoughts.
No, this doesn't mean "Dear diary, I hope you are fit and fine today. Lovely to see you again after 1 month 23 days." Or the diary that Simran kept in Dilwale Dulhaniya Le Jayenge. It means a genuine record of the day's events, places you visited and your feelings or opinions once in a while, which you can go back to and relive, unadulterated, some months, or years down the line. Some things increase in value simply by virtue of them being private, something to which only you have access to.
3. Koi chitthi, koi paigham.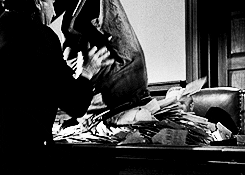 Post a letter to a friend. Or a postcard. Ask her to write back. Compile entire correspondences in a file and sing, "Chitthi aayi hai!" every time you receive one. The fulfillment you get on receiving and tearing open a letter, rereading it again, and having a palpable proof of feelings and conversations is incomparable to the nicest comment on Facebook, flooded with innumerable heart emoticons.
4. Collect souvenirs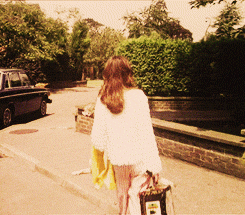 A cheap necklace bought off the street. Beautiful flowers pressed between notebooks. Iridescent bits of rocks found on lake beds. An ancient recipe scribbled on a piece of paper extracted from a friendly local family. Collect these bits of places, pack them up in suitcases and carry them back home, literally as a safe haven for you to come back to.
5. Take a deep breath and relax.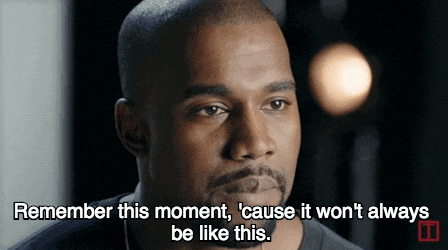 Live the moment and record it in your thoughts, the taste of the last meal you had tingling on the tip of your tongue, your feet tapping to the music playing in the background and your heart silently laughing at the joke that your friend cracked fifteen minutes ago.
Not everything needs to be chronicled in material or virtual form for you to cherish it. The best memories are often the ones that have no material proof to refer to, the ones that suddenly come crawling back into your brain out of nowhere and leave a contended smile on your lips.
---
 Winternship Partners:
DHFL Pramerica is one of the fastest growing life insurance companies in India taking care of customers' various financial protection needs such as savings, wealth creation, etc. Call to build your bank balance! https://www.dhflpramerica.com/
Tellofy is an online word of mouth app, where you can post real reviews & feedback about anything! They make sure it reaches the brand, so they can work on it. Get connected now and save yourself from fake reviews. Get the app to get Tellofy-ing!http://www.tellofy.com/
SWAYAM by FICCI's FLO is to support women and students aspiring to be entrepreneurs, with mentorship, consultancy, investment, growth & network. Register to become one!http://swayam.ficciflo.com/