Edtech major Byju's has sacked over 1000 employees at its group companies, within the last two days.
This very practice of immense and unforeseen downsizing is a trait, not unusual to the company's policy, as has been affirmed by multiple employees before as well. Sacked employees have claimed, time and again, of having been terminated without any prior intimation.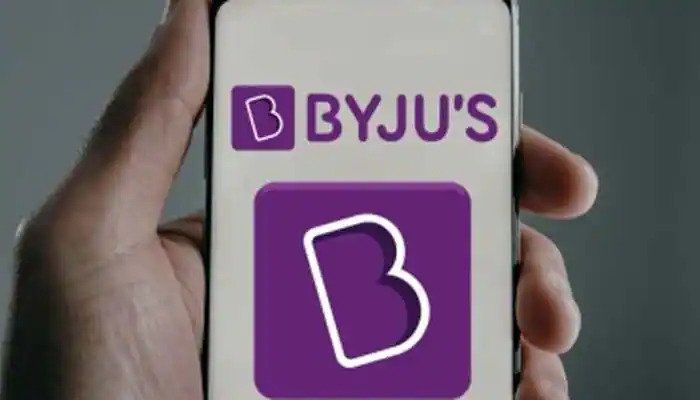 When Did This Layoff Process Start?
Back in October 2022, around 2500 employees were fired to "avoid role duplication across our businesses", in the words of the founder and CEO of Byjus, Byju Raveendran. This has been said to comprise 5% of the total strength of employees in the company. The CEO's statement came a few days later, in response to the ruckus that erupted post the layoff process.
Then, employees were required a serve a notice period of 15 days, for which they were paid accordingly. One of the employees said he was "not given any reason on why he is being laid off".
This case took a serious turn when V Sivankutty, General Education and Labour Minister of Kerala, announced investigatory efforts to scrutinize the allegations made by the sacked employees of the state.
---
---
How Did The Company Fare After?
On 2nd February 2023, Byju's yet again dismissed more than 1,000 employees across several verticals including strategy, technology, and product. In this latest round of layoffs, even many of the high-earning senior officials lost their jobs over the last two weeks of January and after.
The Prosus-backed company has fallen into controversies including misplaced allegations and administration failures over the past few months. Byju's, while revealing its latest audited results, has declared a tremendous amount of loss amounting to around Rs. 4,558 crores.
Why This Controversial Optimization Policy?
After the declaration of having to survive on massive financial losses, the company started to downsize and that is when the mass layoffs started to occur. The cause of these unfortunate events has been attributed to the post-covid implications that have engulfed Indian Edtechs and the overall slack in Edtech startups' investment.
This optimization policy is said to be adopted to outsource operations and resolve the current liquidity crunch in the company.
What Happened to The Employees In This Layoff Session?
The employees claim to have been fired over phone calls or WhatsApp calls, without receiving an official email.
"The layoffs took place now because management wanted to secure the new partners before attempting to let go of the present workers. There was no email or other internal information regarding the layoffs" said a worker, who was immediately impacted due to the same.
Another employee said, "the employer has guaranteed us a severance payout since the notice period finishes".
One of the biggest Edtech giants of India, Byju's is running on major losses and has ended up adopting a controversial policy of down-sizing and layoffs. The employees are not satisfied with such a move and this has previously led to a legal problem for the company.
How will the company respond to the allegations raised by its sacked employees, at this current juncture? 
Disclaimer: This article is fact-checked
---
Image Credits: Google Photos
Feature Image designed by Saudamini Seth
Sources: India Today, Business Today, Economic Times
Connect with the Blogger: Srotoswini Ghatak
This post is tagged under Byjus layoffs, Byjus Employees, Byju Raveendran, Byju employee secrets, ed-tech company, Byju's work culture, tech startups, fintech, byjus employees unhappy
Disclaimer: We do not hold any right, or copyright over any of the images used, these have been taken from Google. In case of credits or removal, the owner may kindly mail us.
---
Also recommended:
Here's How Fired Workers Of Meta, Byjus, Twitter Are Fighting Back