*FEW SPOILERS AHEAD FOLKS*
Yes the wait is over! Narcos Season 2 is finally streaming on Netflix right now. And now that I've finished watching the 10 hour non-stop marathon of binge watching this enticing TV series, I'm here to tell you exactly what you what this season offered to us. Check it out:
A Wrap-up To The Pablo Escobar Story
Yes, the ascension of the Columbian smuggler turned Drug-lord has been wrapped up by Narcos in season 2. The season bid farewell to the character that drew fascination similar towards the TV favourite anti-hero lead from Breaking Bad i.e., Walter White.
Pablo's history is stimulating. And with the way Netflix presents it, its remarkably one of the most captivating shows on television. Season 2 quickly jumps onto Pablo's escape from La Catedral and joins together aspects of Pablo's new life after the escape. He is struggling but still the business flourishes until a vigilante group named Los Pepes eventually starts to unhinge Pablo's position as the Cocaine King.
Wagner Moura's skilful portrayal of Pablo Escobar gave Narcos the much needed strength to elongate a season with details and subtle stir.
Boost To The Storyline By Supporting Cast
Pedro Pascal and Boyd Holbrook had already proved their worth in Narcos (season 1) last year, but this season we were able to witness the darker sides of both the characters. Their demons and their ways of getting rid of them were a glimpse into the lives of real Javier and Steve.
Subtle but, eminent was the performance of Raúl Méndez who played the role of Columbia's then President Cesar Gaviria. His consistently confident and patriotic image was absolutely enchanting. After seeing him, you'd probably fall in love with Gaviria. I mean the guy was totally rad.
Return of Maurice Compte as Horacio Carrillo was a moment of complete thrill. The story ended badly for him, though. Other roles such as that of Limon played by Leynar Gomez and La Quica played by Diego Cataño were immediate attention grabbers.
The Women Of The Show Defined This Season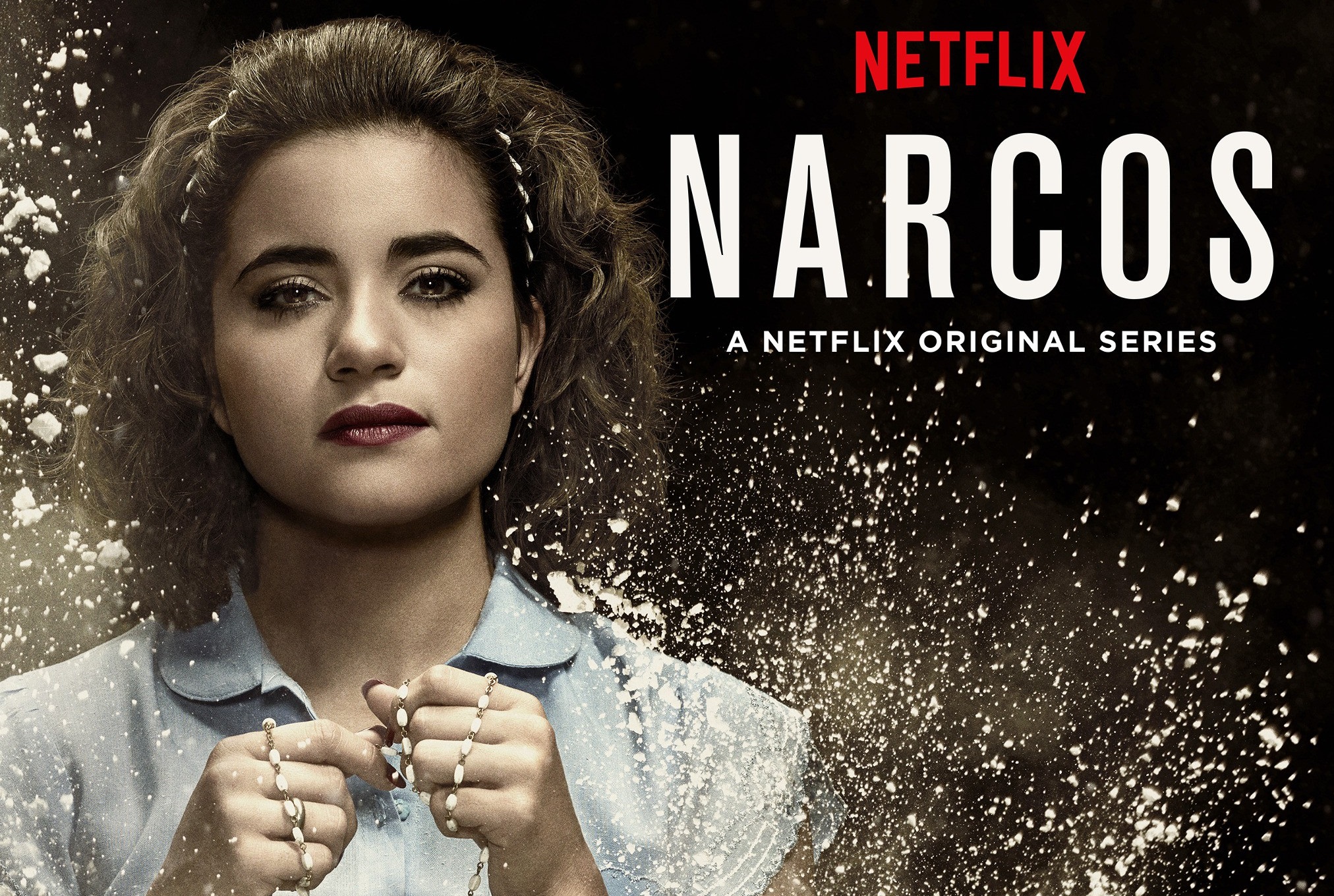 Not that anybody from Narcos actually is a bad actor, but the women this season were unarguably awesome.
Starting with Pablo's wife Tata played by Paulina Gaitán to Judy Moncada played by Cristina Umana, both of these actors solidified these minor characters to huge extents. Although, Judy Moncada played quite a role in Pablo's demise and actress Cristina Umana made sure that you'd fall in love with her glamorous and dangerous avatar as a widowed bride seeking revenge.
Paulina looks stunning as Tata and holds the crown of wife of the world's most notorious drug lord very touchingly. Her love for her children and her husband is evidently visible and is quite poignant. Her relationship with Pablo's mother, Hermilda Gaviria (played by Paulina García) is bittersweet and generates a sense of originality pretty quickly into the series.
The role of Valeria Vélez played by Stepanie Sigman was small but not forgettable. While she was a major tool for Pablo's popularity back in season 1, her sudden death in season 2 was executed in a disturbing yet impactful way.
This season we witness how Escobar tries to build his empire back again, nearly succeeds and then falls back hard right into the lap of the Columbian police force. Creating a show based on true events is slightly difficult task because the truth is already known and is out there. But being able to deliver such impeccable performances after all, is truly a testament to the brilliance of the show and the writers. So don't wait out on this one folks, Narcos season 2 lives upto expectations and delivers much more than.
---
If you liked reading this, you might wanna check out:
Netflix And Chill? Nah! Netflix And Narcos: Story Of The Notorious Drug Smuggler