Today, when all of us are struggling to cope up with our busy lives, let's take out few minutes to relive the cherished (or not so cherished) moments experienced at every stage of our lives.
So, here we go on a nostalgia-filled ride!
1. The Toddler Stage (Recreated with the help of Mumma, Papa, Dada, Dadi and other family members)
This stage was only about crying, crawling, sleeping, drinking milk, crying, crawling, drinking milk and sleeping.
The biggest challenge during this stage was to crawl from one parent to another without stopping or falling on our faces in between the 'longest' path we ever took then.
This stage was the only stage where we were four-legged and 'apne pairon par khade ho na sikho' was all we wanted that time (and 15 odd years later too!)
Aah. I miss my baby bibs now.
2. The Play School Stage (Recreated with the help of Mumma, Papa, Dada, Dadi and other family members)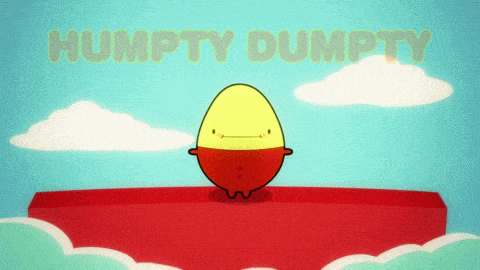 Then we entered the Play School Stage. All the crying and the crawling were to be done away with because 'shh, ache bachhe rote nahi'. Playschool was the first ever place outside
Playschool was the first ever place outside home. Our world only consisted of the building blocks we made and the masterpieces that we created with the brand new crayon set.
Sleeping during school hours was legit then and for teachers, you were their 'adorable pumpkins'.  All-rounders we were; right from ABCD to 'tata thaiya', we did everything gracefully and enthusiastically.
Also, even though we did not have Chhota Bheem then, we managed pretty well with Noddy and Oswald. <3
3. The Junior School Stage (Now here's where my memory began supporting me, except during exams, of course)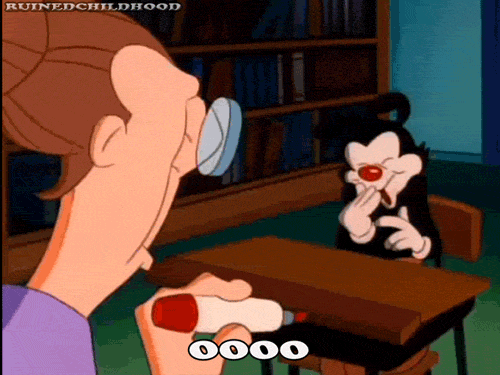 Junior school was moving one step up on the 'growing up' ladder. It revolved around the various essays we wrote on 'the tree', 'my mother' and 'my best friend'.
Getting a smiley face or a star from the teachers was as good as getting a lottery. 2+2 = 4 was a little difficult to understand then, but when math problems involved chocolates and mangoes, the percentage understanding and solving of the problem was 100%.
With hovering around the teachers and obeying our parents, we successfully survived the junior school.
4. The Middle School Stage (Recreation only with the help of my memory, I became too big for Ma-Pa's help)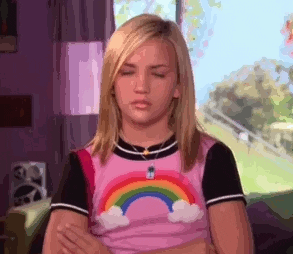 Middle School was a different ball game. In junior school, where everyone was your friend, in middle school, things changed a little bit. Being in a girls' school, this was when I realized that girls are only your best friends if you invite them to your birthday parties. If X didn't invite you to her birthday party that meant you are not her friend and none of the people who attended her party would talk to you after the party. (What 'w'itches!)
In a co-education school, the worst punishment a teacher could give you was to sit next to the opposite gender for an entire week! (Haha, I am sure by the time high school came, everyone wanted to be punished like that ;))
Read More: Society Says "Youngsters Need To Grow Up"; But It's Parents Who Need To Grow Up First
5. High School Stage (Recreation with the help of facebook memories)
High School for my generation was filled only with WhatsApp texts and facebook pokes to 'bae'. Discussing relationships of yours and others was the only agenda of coming to school. Even though we had board exam pressure, nobody could stop us from going to night clubs and dancing our hearts out.
While some people succumbed to the above scenario, others found a different way of expressing themselves. Some found their true love in course books while some did, in the novels. Some knew that the end of academics was near while some dreamt of being the best academicians later in life.
High school gave us friends for life who probably didn't call us to their birthday parties in the middle school but confided in us when no one was around.
6. College Life (Fresh in my head)
It is not easy leaving the comfort zones (schools and homes). But to make even better memories, getting out of comfort zones is a necessity.
In college, we meet people who influence us in several ways and there is no teacher or parent to guide us on whether we should be influenced by them or not. Here's when we start taking life decisions for ourselves.
Here's when we take onus for all the rights and the wrongs. College teaches you a lot more than this but I am still living this stage so folks, wait for a couple of years for me to write about this stage. ;)
Author's Gyan
After the throwback moments, sermonizing is a must.
So, all in all, from cute baby dresses to sexy black dresses, from boy friends to boyfriends, from arithmetic to trigonometry, from 'akad bakad bambe bo' to truth and dare and from Phineas and Ferb to Game of Thrones, we have come a long way. But hey, never let the child in you die because age is just a number!
So enjoy the perks of ever stage in life but never let the previous stages die within you.
Growing up is a part of life. But life's what YOU make it so just make it right! :)
Gif Credits – giphy.com
Image Credits – Google Images
---
Other Recommendations:
http://edtimes.in/2016/07/quoraed-growing-up-in-india/