Demystifier: An ED Original where we take a complex topic but the content is written in such a way that it is knowledgeable and easy to comprehend at the same time
This is the era of feminism. Everywhere we look, there's something going on that concerns feminism. Never has the world witnessed such a strong grasp of a social movement in years, and might not even witness it again in future either.
The whole ideology behind feminism has been widely misconstrued, misunderstood and misinterpreted. Not going to touch that part at all, but I am going to walk you through the story of this guy whose to-be wife broke off the marriage over her dog.
No, seriously. I implore you to read ahead.
The Backdrop Of Pseudo Feminism
How brave do we portray a woman when she captured the photograph of a guy who harassed her on a road and decided to humiliate the accused on a social platform and how downtrodden we feel when a woman cites the troubles of not being able to show off her bra strap without pervs glaring at her intensely?!
I mean poor, poor women.
But, that is not the end. Ever since the agenda of feminism hit an uproar, it became harder and harder for its originality to stay intact. The rise of pseudo feminists added vastly to the cause.
These are the women who under the name of feminism are rigorously transforming the cause and ideas preached by feminism so as to suit their lives and their choices. In short, exploiting the good name and values that feminism had very painfully granted the modern woman.
My Life, My Choice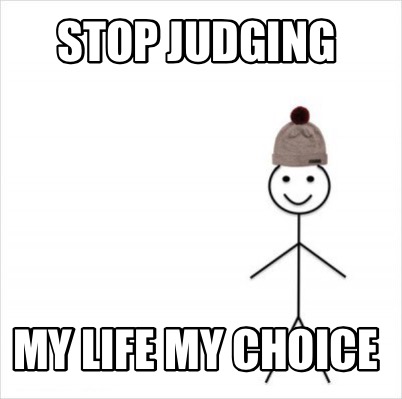 Lauded over her bold decision to reject a man over not accepting her dog after the wedding, a woman became an overnight sensation over the internet. Not only did the woman choose to share the story of her daring move in face of her dog-hating fiance', she also decided to unleash the screenshots of her conversation with him, on the internet.
She became an overnight feminist icon. BRAAVO!
While I myself adore dogs, and I'm a big supporter for 'my life, my choice', her decision to post the screenshots of the conversation was slightly a condescending one. And what amazed me more, was the number of supporters she garnered due to her this one act.
An instance of pseudo feminism? Absolutely. And yes, here I'll tell you why.
Read More: Not Recognising Islamic Feminism Is Failing Feminism Itself
Shaming Genders
How does rejecting a guy over a dog became worthy of so much sensationalism? Being able to disrespect a guy doesn't make you heroic. It's utterly ironic as a matter of fact. Can you imagine the level of disgrace the guy would have achieved had he posted the screenshots shaming this woman? It would've been enormous.
Moreover, the accusations of the guy being disrespectful instantly threw me off course. I mean the guy's choice of not living with a dog doesn't account for 'his life, his choice' too? Since when did respect become gender specific?
Unprejudiced Media
But none of this agenda wouldn't have been worth a penny of discussion hadn't it been for the media that decided to publicise such an obtuse matter of gender inequality in an absolutely wrong light.
What we are witnessing right now, is it another case of pseudo feminism on rise? Employing the power of feminism over issues that just are doing nothing but pitching one gender against the other?
So much for the equality!
The shaming of men has risen significantly over the past few years, and I wouldn't attribute it to the rise of feminism but actually, quite confidently to pseudo feminism. This has to stop. The media can make or break the society, which is why it is absolutely essential to not display such accounts of horrendous shaming of either of the genders by another in such a crucially obtuse light.
Image Credits: Google Images
---
If you liked reading this, you might wanna check out:
An Open Letter To Kangana Ranaut: India's Icon Of Misplaced Feminism