Delhi Metro Rail Corporation (DMRC) has finally started providing free Wi-Fi services at Rajiv Chowk and Kashmere Gate metro stations in Delhi.
The facility is called 'Metro-Fi'. So, now you can subway surf for real!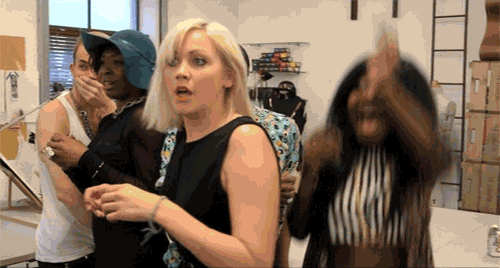 Here are some pros and cons we implied.
PROS:
1. Aunty will be so busy shopping online that you will be spared their glares.
2. You can easily convey to your fellow classmates that you'll be late so they can get your proxy marked. And even mum won't get melodramatic when you'll be late and unreachable because you can tell her you are on the way.
3. You can tackle those last minute plan making friends and relatives by booking movie tickets or ordering pizza while on the go. Also, there will be no more arguments about where to go, you can easily Zomato.
4. The chances of walking into people you know (and don't want to meet) will be less as everybody will be too busy in their phones.
5. Even the most backward of people will have free internet access at their disposal. It will promote innovation. It's a milestone for the digital India initiative.
CONS:
1. 30 minutes is all you have. Then back to feeling claustrophobic at Rajiv Chowk-without Metro-fi-with one million others. As after 30 minutes, regular data charges will apply.
2. With the size of the ever-growing crowd entering the Delhi metro stations, the Wi-Fi speed might just make you cry. After road rage, this will define the Metro rage.
3. Sorry people, you can only get yourself registered on the Metro-fi once you enter the paid area.
4. You might forget to get down at your destination for we all know what happens when Wi-Fi happens.
5. It will double the crowd for people not having internet access at homes may travel unnecessarily.
Did we miss anything? Share with us your experience in the comments below.
The Wi-Fi facility will soon be made available at Vishwavidyalaya, Central Secretariat and Hauz Khas stations too.
Graphics Credits: Google, Giffy.com