Father of SMS
Matti Makkonen, better known as 'Father of SMS' died at 63 on 30th June 2015. It was a sad day in the cell phone world and rightly so. The original idea of SMS was pitched by Mr. Makkonen in 1984 over a pizza at a telecoms conference in Copenhagen.
A modest man that he was, he did not receive any money for his invention because he did not apply for a patent. He also disliked his nickname pointing out in the interviews that the contributions of other engineers were equally or more important in developing the Short Message Service standard.
However, SMS did develop greatly after Mr. Makkonen's direct involvement.
He was never verbal about his work, and it took a newspaper investigation for his identity to become known. Later in a famous interview with BBC in 2012 on the 20th anniversary of technology, conducted by SMS, Mr. Makkonen said "I did not consider sms as personal achievement but as result of joint effort to collect ideas and write the specifications of the services based on them".
During the interview he also made a statement – "I believe that reliable convenient to use text messaging will stay forever. Is not necessary what we call sms. No more pay per message." Every syllable of the statement holds and would continue to hold true till the world comes to an end. (Oops, wasn't the world supposed to end in 2012 itself?)
Forms of Short Messaging Service
Conforming to Mr. Makkonen's words, please take a look at few forms of SMS.
1. The Nokia 1100 style 
This style was used for very many years when the 'ancient' people typd lyk dis because, hey, who wants to press those keys very many times? And excuse me, only 160 characters were allowed!
(Attention- people born in 2000s are unaware of the above style!)
2. The touch phone style
After the Nokia 1100 style came the android style of sending messages (still 160 characters allowed). Here one could 'swype' from one letter to another and with this style came the next style.
3. The WhatsApp style
How would one satisfy one's 'bae' with 160 characters and limited SMS pack?
Here comes, WhatsApp the savior (and other similar apps)! WhatsApp made long messages possible and texting free (with Internet connection, of course)!
So dear boyfriends, why fear when WhatsApp is here. And dear girlfriends keep an eye on blue ticks with no replies!
4. The SMS from computer style
This is a form of SMS style which our beloved spam message senders (read – mobile networks, restaurants, sale outlets) use so that they can reach all of us in 'effective and efficient' ways.
SMS's Grandpa
I am sure you must have guessed where this would head to- yes the telegrams. Before Mr. Matti Makkonen's invention/idea development, a telegram was the harbinger of the good and bad news in India.
The telegram service was started as an experiment in 1850,in British India, between Kolkata and Diamond Harbor. It was first used by the British East India Company and then in 1854 it was made available to the public.
However the 163 old telegram service died in 2013 when the then telecom and IT Minister Kapil Sibal had said that "We will bid it a very warm farewell and may be the last telegram sent should be a museum piece. That's the way in which we can bid it a warm farewell."
The government had to stop the telegram service because it was now getting 'old' in front of its younger generation of Short Message Service and could not earn enough to suffice Government's treasury.  The declining revenue from telegram made the government increase its price to Rs 27 per 50 words.
For reasons like fast speed and relatively cheaper price, the grandpa (telegram) had to be replaced by its grandson (SMS and other forms).
Telegram, SMS and I
India has become modern and accepted the transition from the telegram service to the SMS and now to the other internet- run applications.
Texting is a part of our lives now. Mr. Makkonen has left us with a boon for sure.
With telegram however remaining of intrinsic value to us, and "texting will live on forever", I would also like to thank WhatsApp for coming into our lives. Yay yay long messages and blue ticks!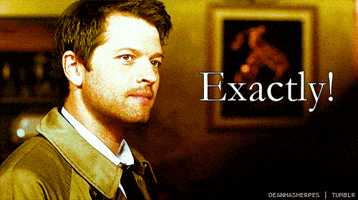 Hpe I dn gt hte msg aftr dis.
Image courtesy – Google images
Gif courtesy – giphy.com