A note of clarification to all those who understand the reference in the title : in no way am I insinuating that Mr. Rahul Gandhi and Ms. Amy Dunne share similar 'brain matter' traits. And I doubt any of us will be going around organizing search parties to find out where he's disappeared off to.
This choomantar trick, is an addition to a long line of vanishing acts that Mr. Gandhi has become famous for. It's a simple concept : Given that Congress receives a drubbing in an election where Rahul Gandhi has done exceptional meddling, the results of such election are followed by a holiday by the man in question.
The Delhi elections, however, have taken the cake. The Congress Vice-President's ingenious methodology of restructuring the party- of firing all loyalists and inducting neophytes who have almost 0 experience with the areas they had been assigned- has clearly paid off in Delhi. A summary of what happened in a Mean Girls fashion :
'Four for you AAP, you GO AAP, hey BJP, there's one for your, and none for Congress, bye.'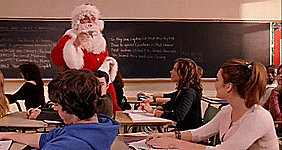 But the icing on the cake has been the (reported) snub he's received by mommy dearest when he tried to go on another senior party leader firing spree. The timing of his decision is obviously in question, and even President of the Sonia Gandhi and Co. fan club, Mr. Digvijay foot-in-mouth Singh has said that "Rahul Gandhi's timing could have been better."
Twitter, as usual, was trending with #WhereIsRahulGandhi as people flocked to the social media platform en-masse in order to give ideas as to where he's gone, why he went and to make hilarious memes on it. The most popular opinions have been summarized for your reading pleasure.
1. Temper Tantrum perhaps ? An ultimatum to mummy to let her do things his way ala Donald Trump in The Apprentice. (You're fired !)
2. Soul searching. All the great saints of yore did it. People have literally discovered religion when they've gone off on a holiday (from their duties). Except now, it gets re-packaged by The Akhtars and called Dil Chahta Hai or Zindagi Na Milegi Dobara. The man is in his 40s. Mid-life crisis toh banta hai.
3. He doesn't want to attend the upcoming Budget session. Makes sense. What if the poor guy falls asleep during another Parliamentary debate? It's better that he's relaxing in a distant European country with his purported Spanish/Italian/Colombian girlfriend(s).
4. He's quitting. And this is his way of bidding adieu to the Indian populace and his fellow party workers. Something of a 'Have fun cleaning this mess up, main toh chala.'
5. Mr. Arnab Goswami invited him for another interview.
Even BBC caught on it and the hash-tag showed up on their 'What's trending' section.
Clearly, it's not the best time to for an introspective 'sabbatical', as the Congress organization needs some serious re-organising. As the Vice-President of a party that has always projected itself as pro-poor, the controversial Land Ordinance Bill that BJP is currently trying to get approved, would have been a good opportunity for him to 'mobilize the troops'. Especially when (another) arch-nemesis Anna Hazare is also fighting the good fight on this issue.
Whatever it may be, I suppose the BJP is thankful. It's taken some of the limelight away from some of their recent less-than-stellar gaffes. Plus the Congress is in the news again, though for the wrong reasons. The rumour that Mr. Gandhi will be inducted as President of the Congress Party in April is the perfect culmination to this situation.
So, Congress, out of some long –buried (deep, deep down) pity for you, I have a suggestion : If you do decide to make Rahul Gandhi your Most Revered Leader, tweak your party workers' code a little. The next time Rahul takes a holiday, give a (paid) leave to everyone else. If nothing else, maybe it'll incentivize the individuals who've left the party all at once to return.
By- Gauri Gaur